Wednesday 25th March, 2020
Another day of blue sky at Adlestrop Stables with no aeroplanes in sight.  The string continue to tick over and are blissfully unaware of the emergency state of the country.
We are luckier than most in that we live and work in a beautiful part of the world and we are preparing the paddocks for the horses to have their holidays as soon as the weather lets us.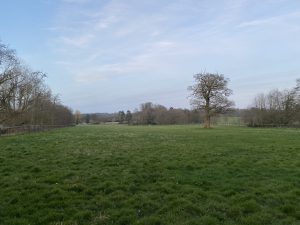 Thanks to much pestering from Mick Barnes, we recently collected Bertie Barnes's memorial plaque.  It has been placed by the apple tree his ashes are buried under, in memory of a horse who gave so many some great days.  In these difficult times, it's important to remember the good days.