Wednesday 1st April, 2020
Unfortunately the world is full of bad news at present but we have some good news! Our long-standing employee Faisal and his wife Aniqa have had their second baby boy born yesterday.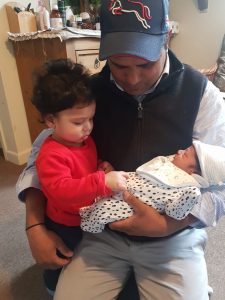 Congratulations to all and delighted Haddi has a baby brother.  It looks as though the Adlestrop cricket team has yet another fine all-rounder on it's hands.
Personally I find it easier to stick to house plants and delighted that my clivia has flowered once again.  There's no finer flower and it reminds me of my great visits to South Africa every time I look at it.