Saturday 22nd June, 2019
A wonderful week of racing at Ascot and despite the rain there have been some fair results.  Frankie Dettori's four timer was a highlight.  The roar as his fifth ride of the day hit the front two out, was immense and thankfully for all bookmakers he was caught in the closing stages.
Ladies Day at Royal Adlestrop was once again a very enjoyable occasion with a sell out crowd in our village hall.  Congratulations to Susanna Munro on winning best turned out.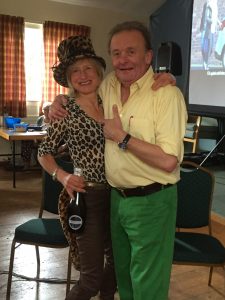 This year's theme was animals with everyone having to buy an item from a charity shop.  The worst turned out was Adrian – better know to his friends as KY, who romped away with the prize.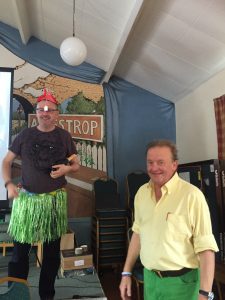 The Fred Cooke Mug for the tipping competition went to Sue Goldsmith who ironically with her husband John, always attend the event despite the fact they live only a few miles from Ascot.
Alastair Down kept us informed with tips and Constantinople nearly produced a perfect result to the day.  Undoubtedly we had the best sing-song ever at the end with Pete Langford – lead singer of the Barron Knights in all our old favourites.  A wonderful way to enjoy Ascot and raise money for worthy charities.